How to make your Shop in SilkPorts සිල්ක්පෝර්ට්ස් තුල ඔබගේ ශොප් එක සාදාගන්නේ කෙසේද?
How to Manage your Shop
1-Your login details
A-Your login details after you have created your login and requested for a shop.
Or
B-Create your login and request for a shop
2-Your Shop Profile
Please login and follow the profile link as below to visit your shop profile.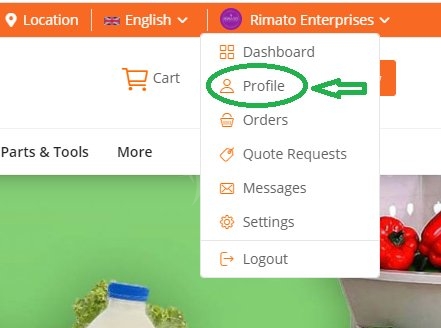 3-Manage Your Shop
3.1-Please add your logo and shop banner from this link Update Logo, Cover Photo
Logo is 300px * 300px and Cover Photo is 1280px * 300px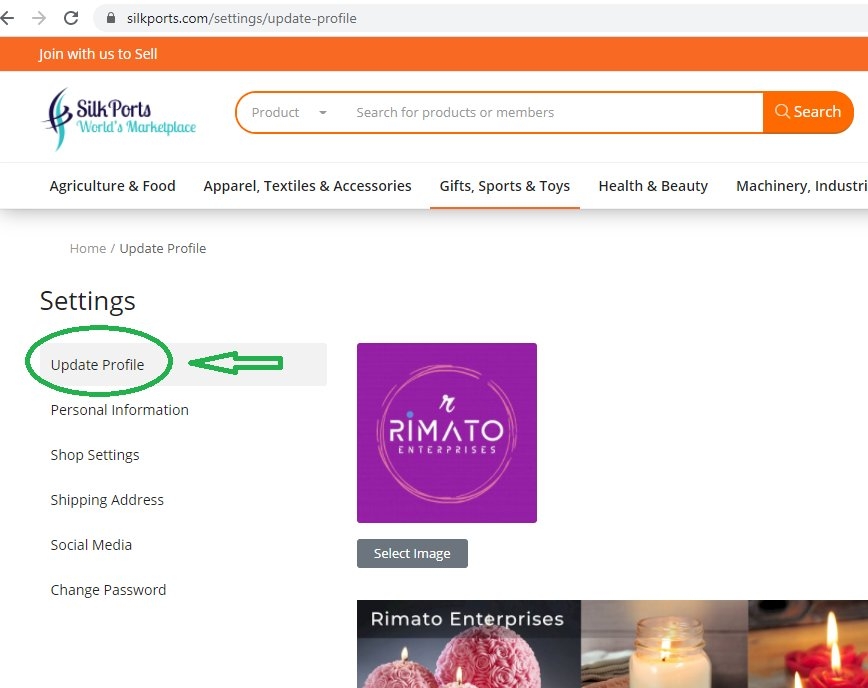 3.2-Update the Shop Description (Your Mini Web Site) from this link Update Shop Description
You can use HTML and CSS to have a professional looking mini website on this page. Just use source code option to enter your page source code.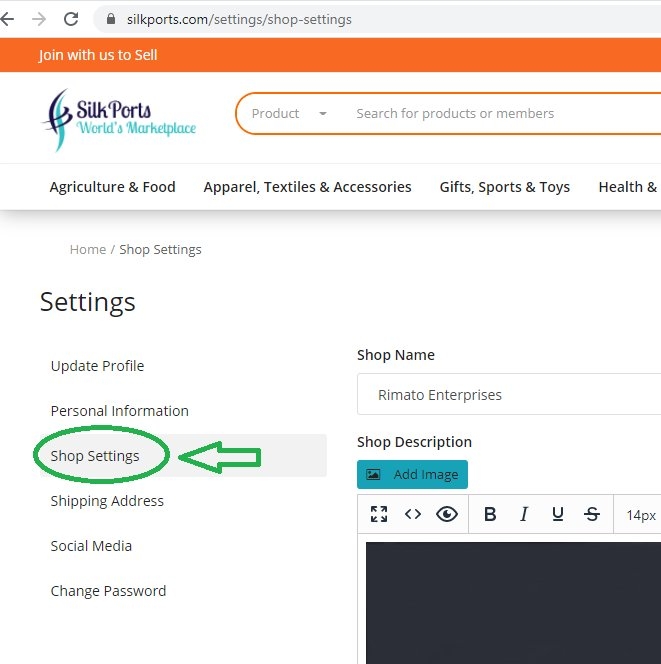 3.3-This is your dashboard where you can manage your shop. To access pls follow this link Vendor Dashboard - SilkPorts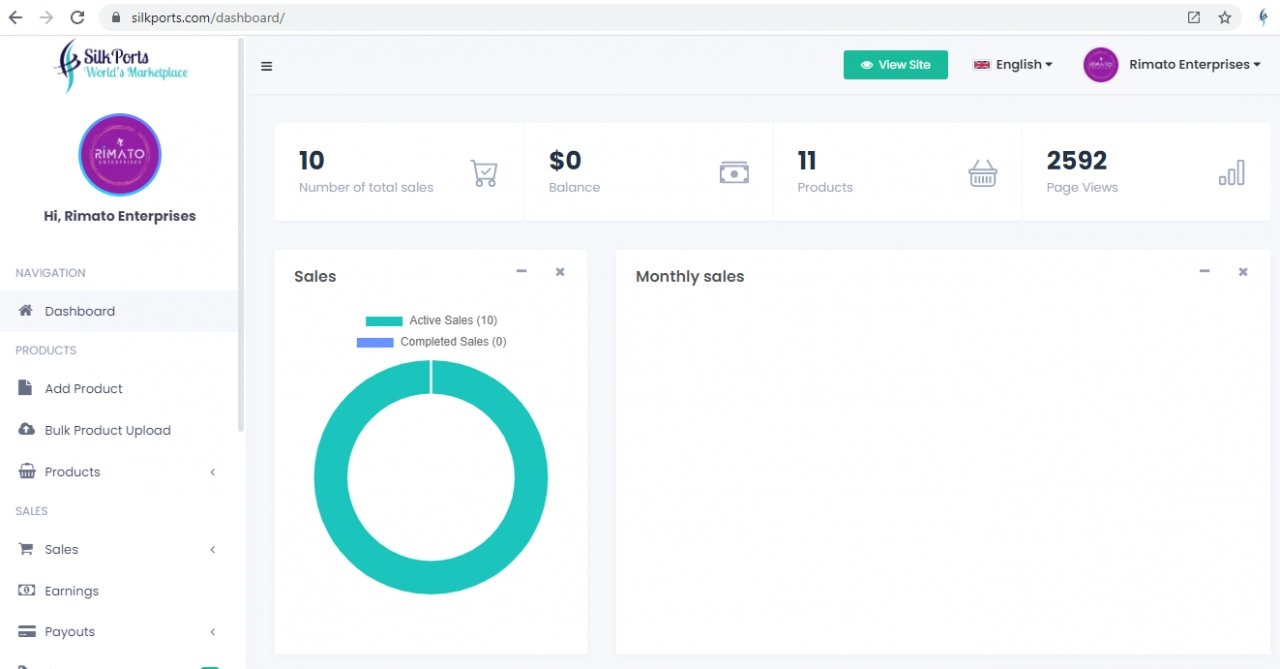 4-Entering Products
Please visit thus link to enter products Add Product - Dashboard - SilkPorts
4.1-Please use Square Shape images when entering your Products. දිග සහ පලල සමානවූ 600px * 600px හතරැස් පොටෝස් පමනක් භාන්ඩ සඳහා භාවිතා කරන්න. නැතහොත් ඔබගේ භාන්ඩ නිවැරදිව ප්‍රදර්ශනය නොවේ
E.g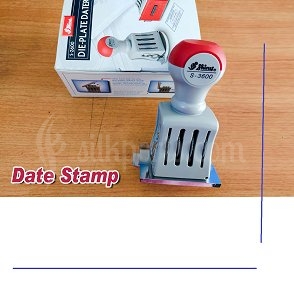 ඔබගේ සියලුම පොටෝ මෙම ටූල් එකෙන් කම්ප්‍රෙස් කරගන්න. මේ ටූල් එකට උප්ලෝඩ් කර ඩවුන්ලෝඩ් කලවිට ඔබට පොටෝ කම්ප්‍රෙස් කරගත හැක. මෙමගින් ඔබගේ පිටුව ඉතා වේගයෙන් ලෝඩ් වෙන අතර එසේ නොකිරීමෙන් ඉතා විශාල කාලයක් පිටුව ලෝඩ් වීමට ගතවිය හැක. Please also compress your photos before upload using this tool. This will fast the loading of your page. Image Compression Tool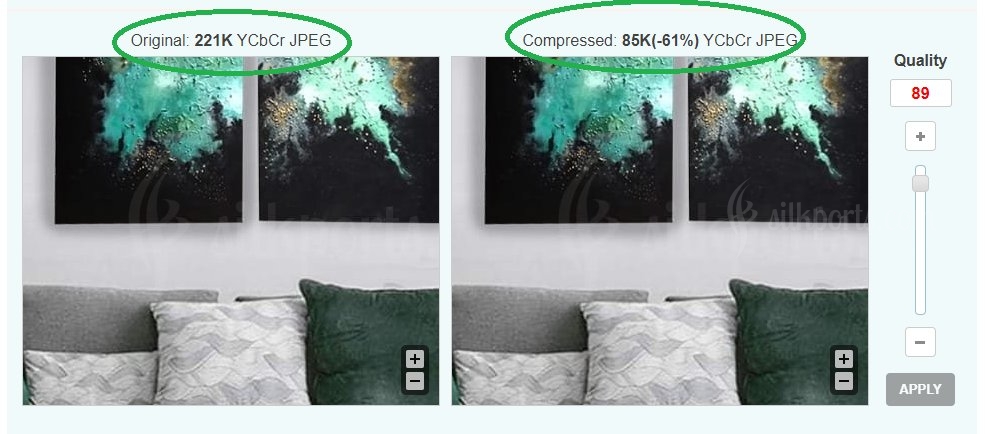 4-2-You also need to enter A-Product Description and B-SEO section in English and any other language If you need to get traffic from people who search from those languages. Please use 200 words minimum in Product Description. You can copy paste same in SEO Description
Product Title and Description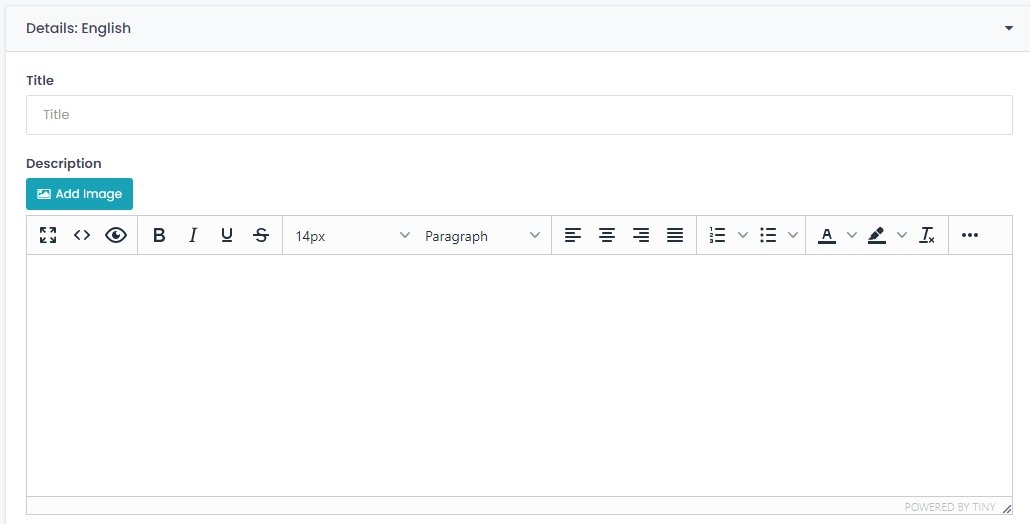 SEO Title Description and Key Words

Different Languages

Reasearch Tools
To find out keywords and phases that use by google users please do the keyword research using google trends Google Trends
If you need to target customers who search other than English, please research using this tool. Google Trends Language Research
4.3-You need to select Main Category and Sub Category as per your products. Also you can enter your product identification code here.
If you do not find appropriate category, please contact us to create it for you.

4.4-Also you need to enter MOQ (Minimum Order Quantity) and Price Range
For example MOQ = 20 Shirts
Price = 10USD - 12USD / Shirt
You need to select Payment Terms and Trade Terms that you are ready to go ahead

4.5-You need to select Stock as much as You will let your customers to order at a time maximum could be 999,999

4.6-You need to select shipping cost as "Cost will be included on Quote" as buyers need to get a Quotation from you.
4.7-Shipping Time (Lead Time) you need to select as per your production process. For example Products will be ready to ship by 2-3 days from the confirmed and paid order showing as "Ready to Ship in 2-3 Business Days.

6-Support
If you need any help, please contact below.
Australia - Diluka +61415396206 (Mobile/ WhatsApp/ IMO/ Line/ Viber/ ToTok)
Australia - Office +61451742423 (Mobile/ WhatsApp/ IMO)